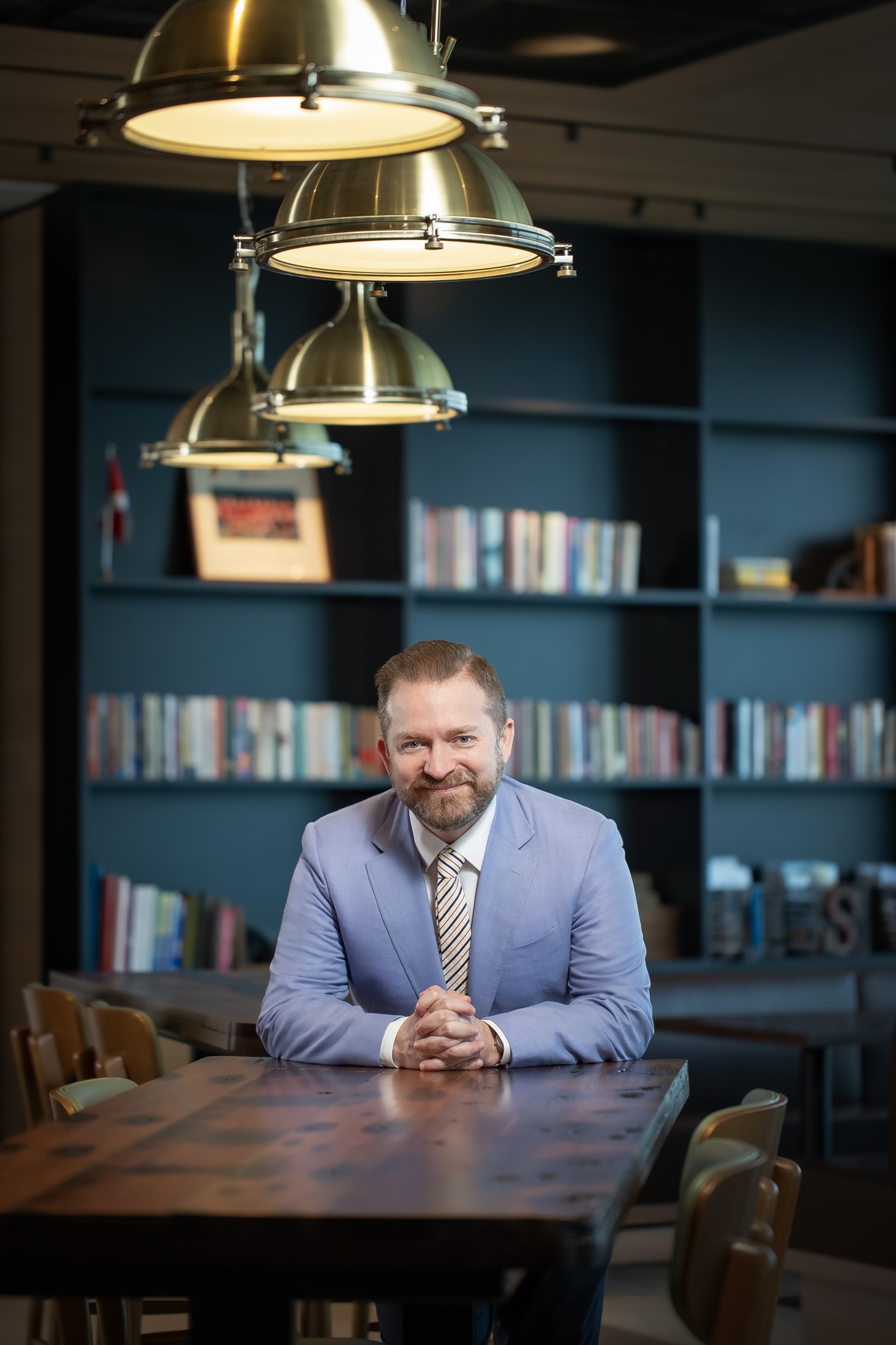 Mark Harper
Group Head of Sustainability
John Swire & Sons (H.K.) Limited

Biography
Mr Mark Harper has worked for around 20 years in the field of corporate sustainability. As Group Head of Sustainability at Swire, Mr Harper is responsible for managing the Group Sustainable Development Office, and leading on the design, execution and performance monitoring of global corporate strategy for sustainability for the Swire Group, and on acting as the lead change agent in driving improved sustainability performance and best practices, with a view to further embed sustainability into overall business strategy for Swire.

Prior to taking up the Group Head of Sustainability role, Mr Harper had worked at John Swire & Sons (H.K.) Ltd. for over seven years, where he was responsible for managing the Group's ESG disclosures as well as advising operating companies on their own ESG submissions. In addition to his work on ESG ratings, Mr Harper was also responsible for advising the Group on policy and strategy development, particularly in the areas of climate resilience, biodiversity and sustainable waste management. He also sits on the Board of Business Environment Council, the Executive Committee of the Drink Without Waste working group and is Vice Chair of the Environment and Energy Committee of the British Chamber of Commerce in Hong Kong.
Mr Harper has extensive experience of ESG disclosure standards such as GRI and the Hong Kong Exchange ESG Reporting Guide, as well as conducting sector focused benchmarking studies, corporate environmental management, as well as organising hands-on corporate citizenship and CSR training programmes.

Before joining John Swire & Sons (H.K.) Ltd., Mr Harper worked in a number of senior management roles at high profile NGOs including the Earthwatch Institute, Fauna & Flora International, China Water Risk, and Business Environment Council, where he was responsible for managing the organisations advisory services on ESG reporting and corporate sustainability strategy development.